SIZES: 6 ounce box - $7 1 pound box - $16 For family (or P.M.S.) needs: 8" square pan - 1½ lb. - $20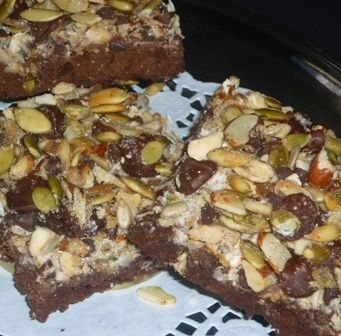 RATTLESNAKE BITES -
Our award winning fudge truffle Ancho chili brownie is topped with cream sauce, roasted nuts
& chunks of bittersweet chocolate. Our own spicy, toasted pepitas crown this southwest favorite! Rich as a candy, elegant enough for dessert!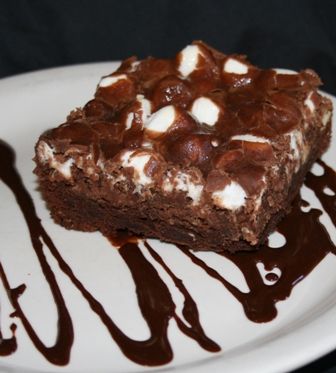 MUDSLIDE MADNESS -
You'll go crazy for this luscious chocolate truffle brownie... topped with a marshmallow layer... then roasted almonds, all covered with our warm fudge for a decadent treat!
And, what a way to go!

california MUDSLIDE -
Our rich chocolate truffle brownie topped with a marshmallow layer, toasted walnuts then doused with our warm caramel fudge.

Chopped walnuts & a bit of chocolate top this Divas' original!
'




Nutty blonde' -
We created a rich butterscotch blondie, layered it with marshmallows & toasted walnuts then covered the whole sinful thing with a warm, cooked-caramel fudge. A spoonful of delicious in every bite!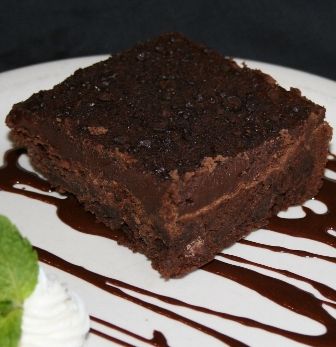 CUP O' JOE FANTASY - Our infamous dark chocolate truffle brownie infused with robust Italian espresso then finished with a smooth mocha, cooked-fudge top. Chocolate & coffee – the richer, the better!
CALIFORNIA BLONDE -
If you miss the 'Fruits & Nuts' of California try this: our butterscotch-date blondie topped with layers of marshmallow, toasted walnuts & dates. Then poured with the Divas' warm caramel fudge & a sprinkle of dates!